Welcome to Tanglewood where "
bedroom community

"
doesn't mean "

boring

".
Stand-alone stories
Sexy adventures
Come meet the neighbors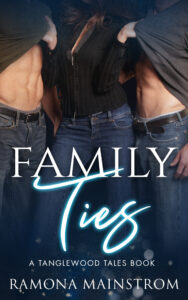 Join the Blakes in their gripping adventure as they face blackmail, violence, and a killer to free Maze from her past.
She asked for a Santa Daddy, but can she trust who shows up or will he turn out to be Krampus in disguise?
New Book Alert
Want to receive notification when Ramona releases a new book? Sign up for her Reading List!